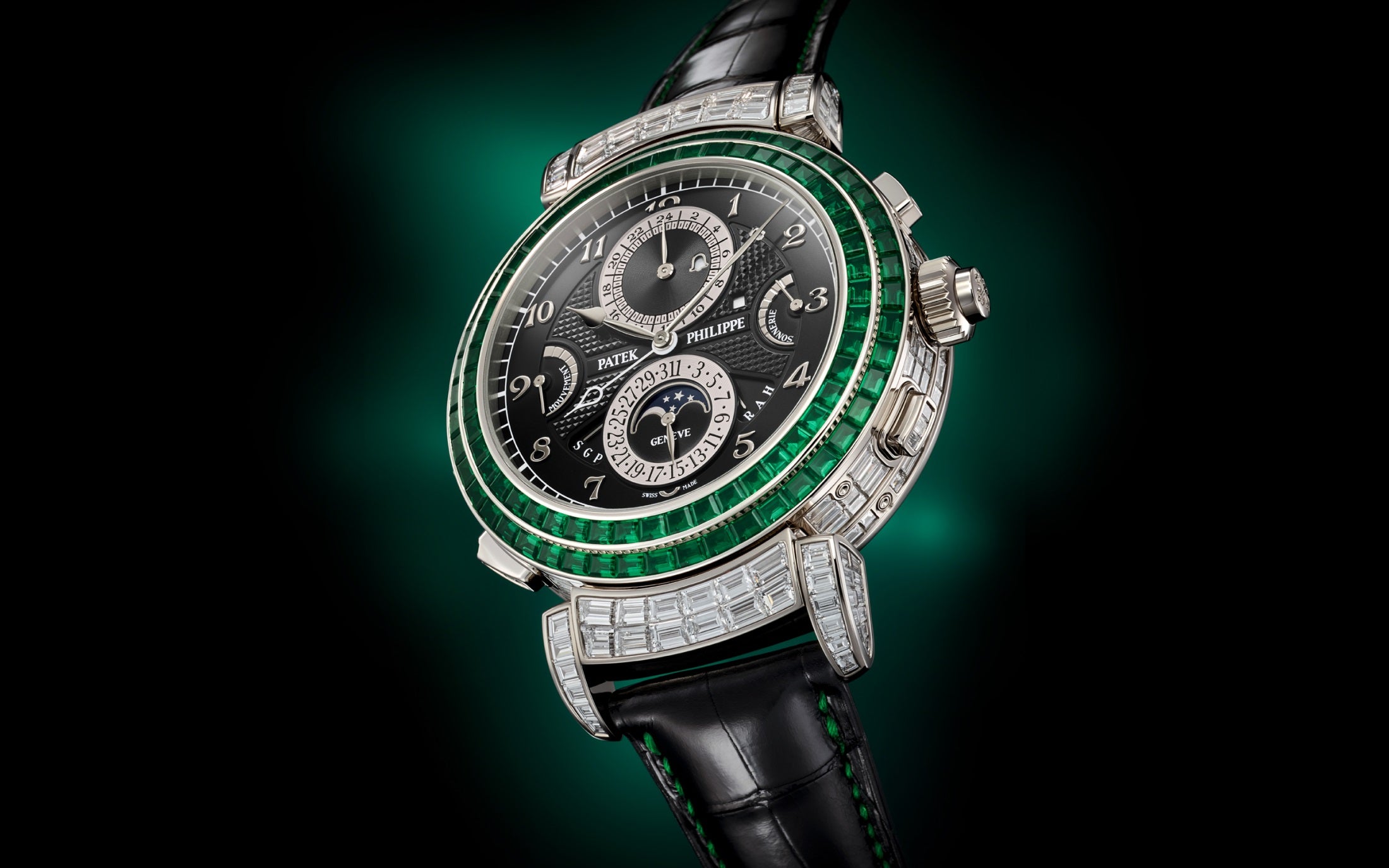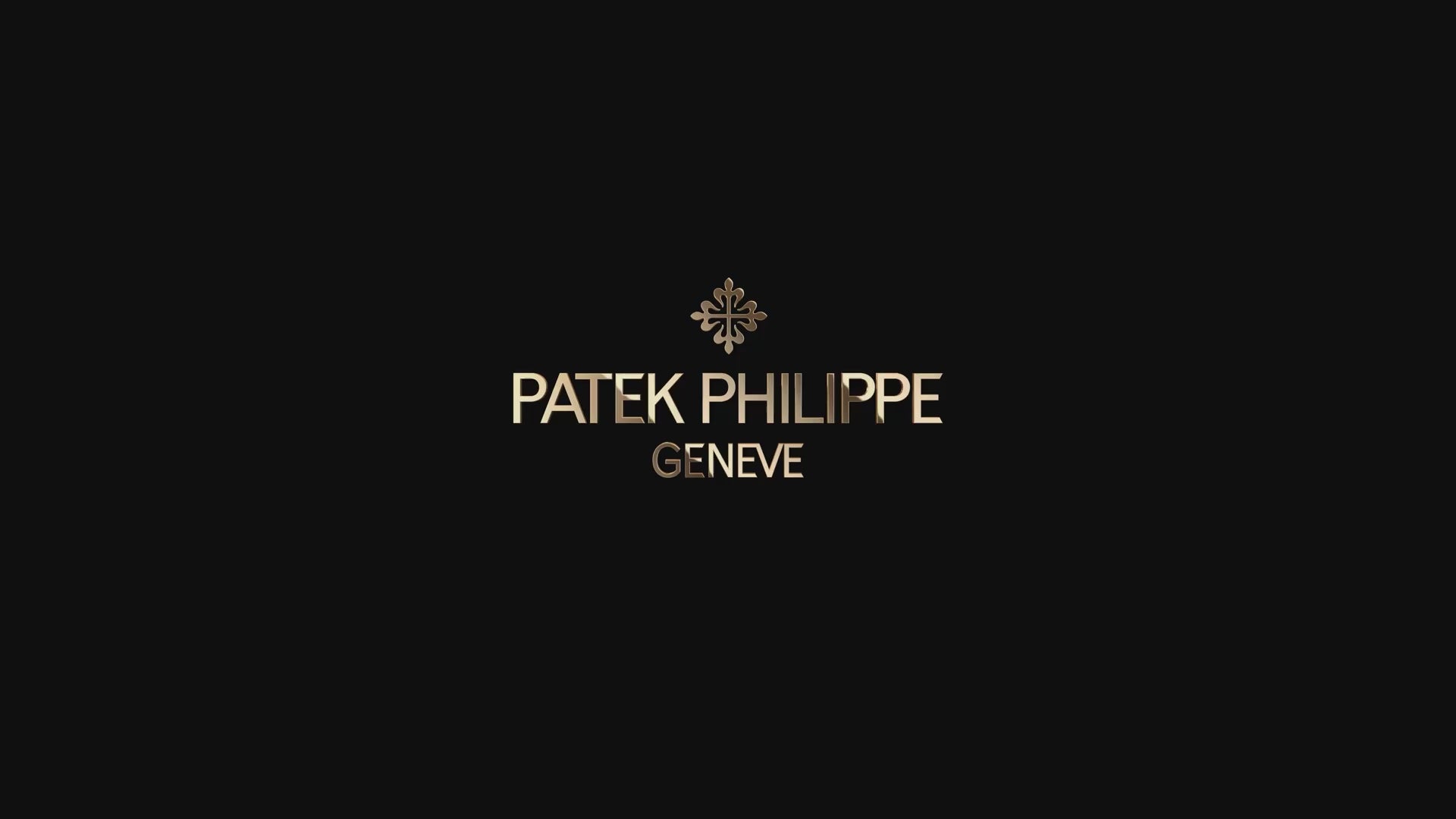 Patek Philippe has created a new alliance between Haute Horlogerie and Haute Joaillerie by reinterpreting its most complicated wristwatch in a white gold version set with 118 baguette-cut emeralds (7.87 cts) and 291 baguette-cut diamonds (20.54 cts), using the "invisible setting" technique.
Among the 20 complications are five acoustic functions, including two patented world exclusives: an alarm sounding the programmed time and a date-repeater striking the date at will.
The reversible double-sided case is distinguished by its patented swivel mechanism, enabling it to be worn with either dial visible.
This watch is accompanied by white gold cufflinks set with a row of baguette-cut emeralds.
Read More
Technical Specifications

WATCH

Manually wound mechanical movement. Calibre 300 GS AL 36‑750 QIS FUS IRM. Patek Philippe Grandmaster Chime. Double-faced reversible wristwatch. Grande and petite sonnerie. Minute repeater with classic gongs. Strikework mode display (S G P). Alarm with time strike. Alarm on/off indication. Date repeater. Movement and strikework power-reserve indication. Strikework isolator indication. Second time-zone. Second time zone day/night indication. Instantaneous perpetual calendar. Day, date (on both dials), month, leap-year cycle by hands. Four-digit year display in an aperture. Moon phases. 24-hour and minutes subdial. Crown position indication (R A H).





DIAL

Time side: ebony black opaline, gold applied Breguet numerals, hand-guilloched hobnail pattern. Calendar side: ebony black opaline. 18K solid gold dial plates.





CASE

White gold reversible case. Humidity- and dust-protected only (not water-resistant). Diameter : 49.4 mm. Height : 16.32 mm.





GEMSETTING

96 baguette-cut emeralds: 6.99 cts. (bezel time side). 291 baguette-cut diamonds: 20.54 cts. (bezel calendar side and case). 22 baguette-cut emeralds: 0.88 ct. (clasp). Total of 118 baguette-cut emeralds (7.87 cts) and 291 baguette-cut diamonds (20.54 cts).





STRAP

Alligator leather with square scales, hand-stitched, shiny black. Fold-over clasp set with emeralds.
View full details