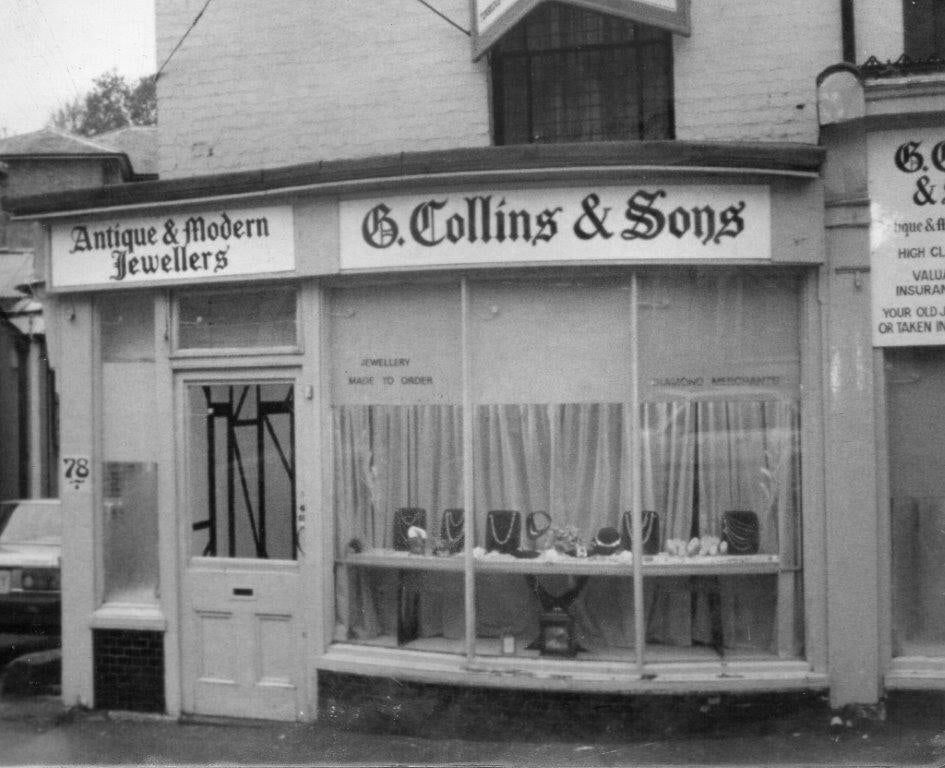 1985
A bold move from Bond Street
Harry Collins decides to go it alone and makes the bold move from the shop he managed in Bond St, London to the Old High Street in Royal Tunbridge Wells. He acquires No 78 High Street.

Harry names his business after his late father Gabriel, who had passed away when Harry was just 16 years old.

G Collins & Sons is born. In the beginning Harry ran the shop with just himself and Jackie, who is still with G. Collins & Sons to this day. Harry's mother lived above the shop, making tea and coffee for customers whilst they waited for their jewellery to be cleaned.